Newsies the Musical Review: Santa Slay or Santa Flop?
The show stopping performance of Newsies backed up the record breaking ticket sales
this April. The cast and crew, of over 40 people, worked countless hours over months to put on one of the greatest productions Cardinal Newman has ever seen. But don't just take our word for it; after speaking with many Newman students and faculty that came to the show they all agreed, Newsies was amazing. Many people expressed complete shock with how professional the production seemed, not believing it was done by high schoolers.. A myriad of high praises were given one saying, "Personally I think the play was nothing short of beautifully executed. The casting for many of the roles was spot on and makes you feel more immersed into the work. One thing that could be improved was the sound, as many times mics were not on and therefore some lines weren't able to be heard. Overall though, a great experience." The one common critique seemed to be that tech week needed to be longer, due to it being cut off by Easter break. If the cast and crew are given 5 days instead of 3 they would have had time to learn about the microphones and how to use them. Others expressed, "I thought that the play was very entertaining and you all did such a great job especially like the singing parts. I think you could have worked on the blocking a little more because I got confused on which people were supposed to be where." Keep in mind, the drama club was required to compete with many interruptions and unexpected conflicts when sharing the gym with the rest of the student body, but even with these obstacles the show still turned out phenomenal.. They practiced in the dance studio (which is significantly smaller than the stage)giving the added challenge of relearning blocking and choreography in a short amount of time with a new space. Because of this actors have conveyed that they would definitely benefit from spending more time on the stage and
having a full tech week. We are truly looking forward to seeing what the drama club produces in the future. Will you be among the crowd in the audience next year?
About the Contributors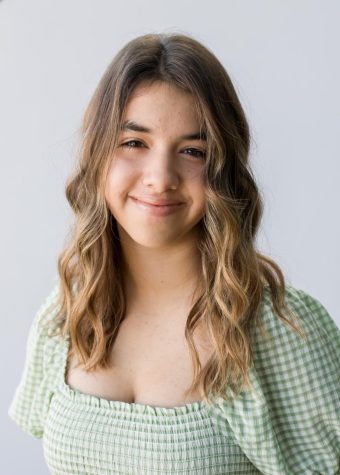 Riley Gorman, Staff Writer
Riley is a sophomore at Cardinal Newman. She is the historian of the Drama Club, and a member of Best Buddies and Mass Ensemble. Her interests are reading,...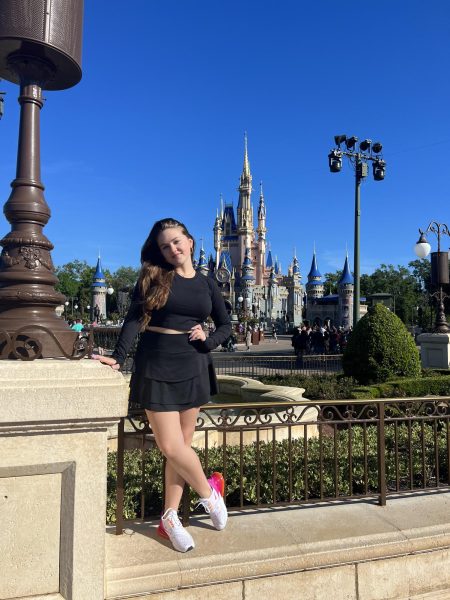 Grace Favole, Opinion Editor
Grace Favole is a current junior at Cardinal Newman. She is president of the drama club, vice president of the best buddies club, and is a recipient of...