Cardinal Newman Junior set to Study Abroad in Ireland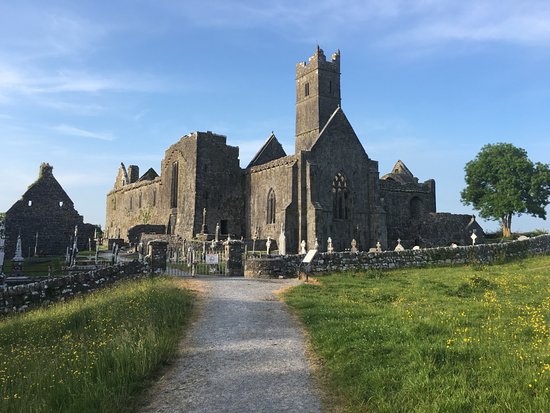 Cardinal Newman Junior Nicholas Mee is set to leave on August 20th for a two-semester stint studying abroad in Ireland.
Mee said that he was inspired to study abroad when he stumbled upon a poster outside the Cardinal Newman guidance office promoting the government-sponsored Congress-Bundestag Youth Exchange.
Mee decided against participating in the Congress-Bundestag Youth Exchange program because it exclusively offered locations in Germany.
"After consulting with my parents I settled on Ireland as the best study location. I performed additional research and discovered the CIEE (Council on International Educational Exchange) program," he said.
Mee will be staying in a rural area just outside of the town of Tulla. Tulla is a small town with a population of 661, according to the 2016 Irish Census. Geographically, Tulla sits on the western half of Ireland in County Clare.
Tulla is home to the ancient Roman Catholic Tulla Church which was established in 620 A.D. and is within the Diocese of Killaloe.
"My host family consists of a mother, her 3 daughters, and her son," said Mee. Nicholas looks forward to becoming acquainted with his host family and studying at St Joseph's Secondary School.
Mee said that he chose Ireland because he loves Irish culture, music, history, and its national identity.
"I look forward to being immersed in Irish culture. I want to be able to sit in a pub and listen to the traditional music. I really want to explore the rural areas of Ireland as well. Ireland has beautiful landscapes which are so rich in both natural and human history," he said.
While Mee is excited to leave, he also said that he would miss his family, friends, and classmates. "I am going to miss my family, but I will still be able to keep in contact with them via my phone."
After studying for two semesters in Ireland, Mee is scheduled to return to the United States in June of 2019.
About the Writer
Christopher Mee, Editor-In-Chief
Christopher Mee is a Junior at Cardinal Newman High School. Mee attends St. Patrick Catholic Church. Mee founded the CN Blue & Gold and is the Editor-In-Chief....