The History of the Peep
When Easter time arrives, we all have that one special marshmallow candy come to
mind…the Peep! For the people who do not know what a Peep is or are living under a rock, the Peep is a soft marshmallow coated in granulated white sugar that just melts into your mouth once eaten. It's an American staple for when it comes to Easter time. Now, what made the Peep so popular and how did it come about?
Beginning in 1910, Sam Born arrived in New York and started on making chocolate which was his family's specialty back in Europe. In 1916, Born invented the "Born sucker machine" which was a stick-inserting machine made for lollipops. He then opened his own chocolate store/factory located in Brooklyn, New York called "Just Born." Later on he relocated Just Born into a bigger factory in Bethlehem, Pennsylvania. The Rodda Candy Company, owned by Roscoe E. Rodda was located 75 miles away in Lancaster, Pennsylvania. Since Rodda Candy was going through some difficulties in the candy business, she decided that Easter would help them out of this drought that they were facing. She decided to make candy shaped religious items which included bunnies, jelly eggs and Holy Crosses. These candies were made out of a "marshmallow plant," otherwise known as Althaea officinalis. Nobody knows when the Rodda Candy Company made its first marshmallow shaped chick, but some say that in the 1940s it was a special type of order many loyal customers had made, not for eating, but for looking at instead. It is unclear though when these candies received their iconic 'Peep" name. In the late 1940s, Roscoe E. Rodda passed away and the Rodda Candy Company was looking to sell. In 1953,
Borns candy company bought out the Rodda Candy Company. Sam Born's son, Bob Born, was in charge of it all and was a strong believer in automation. In 1954, Bob Born built the "Depositor," which was an automated machine that made six rows of five Peeps at a time. In 2014, the Depositor was finally replaced by a new and efficient way of making the famous cult classic Peep, now an Easter staple across the United States.
About the Contributor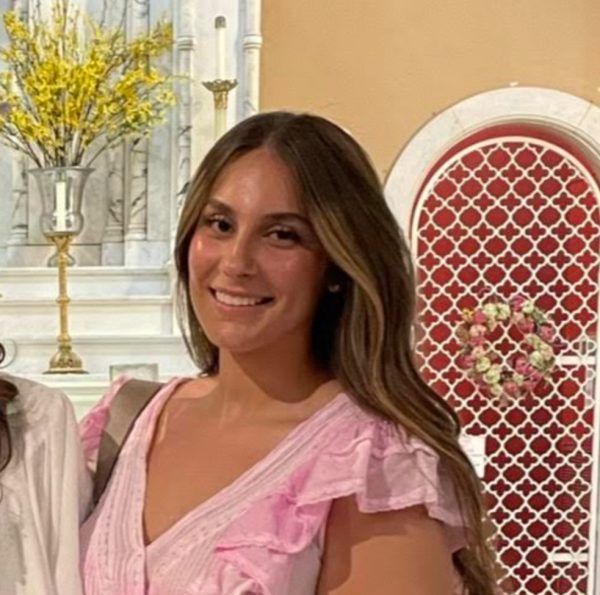 Grace George, Staff Writer



Grace George is a current junior at Cardinal Newman. George is also a member of the Pre-Med Club and Best Buddies. George enjoys playing sports such...