Places To Visit During Christmas
The first place to visit is Prague, located in the Czech Republic. Prague is an amazing city to visit during Christmas time, with its beautiful architecture and enjoyable European holiday festivities. Although it may be cold, if you are lucky, you can get the chance to see its delicate snowfall. Some things to do during Christmas time are go to markets, visit castles, and eat some delicious traditional food. If you wish to go to markets, it's recommended to visit Old Time Square (a personal favorite of mine), Wenceslas Square, and Republic Square. At these markets you can find toys, clothing, food, and many Christmas decorations. Personally, some things I have bought include brats, slippers, and ornaments. As for castles to visit, Prague castle is a fantastic place to tour around, looking at the medieval weapons and furniture, as well as a place to get food and have a look at its stunning views of the city. Lastly, some great restaurants to eat at are The Eatery, Cafe Imperial, Bottega Linka, and Amano. If you wish to order traditional food, some things to order include ham, potato pancakes, and veal or pork schnitzel.
The second place you should visit during Christmas is Brussels. Brussels is the capital city of Belgium and has a variety of fun Christmas activities, beautiful sights, and lots to do and see during your stay for low cost which makes it an ideal spot to visit during Christmas. The Plaisirs d'Hiver is a Christmas market located in the city of Brussels. Plaisirs d'Hiver has an abundance of food, drinks, and seasonal item stands. The entry is free but there is additional cost for food, drinks, and items. Some foods you can find are hotdogs, hamburgers, churros, waffles, fries, and pasta. A traditional drink found in the market for adults is mulled wine (hot wine) which is composed of wine and spices. Non alcoholic drinks you can find include water, juices, and hot chocolate. The seasonal item stand sells everything from jewelry to stuffed animals which are all one of a kind Christmas items that can really put you in the jolly Christmas spirit. The Plaisirs d'Hiver also has a Ferris wheel that can show you the whole glimmering and festive city in its Christmas glory. Other than Christmas markets Brussels has a secret garden which is located in Grand hospice. Its hours are Sunday until Wednesday from 12pm to 12am, and Thursday until Saturday from 12pm to 1 am, which can give you a lot of time to look at all the light installations and acoustic concerts. The whole experience is 12 euros per person and free for children 8 and under. If lights are your thing, Brussels during the winter months has much to offer. Just by walking through the streets you can see "Brussels by lights" lights which are set up in 160 streets around the city. Lastly, you can walk to the grand palace to watch the magnificent sound and light show which is displayed in the grand palace (town hall). Each light and sound show is about the great musical exploration around the world and happens every half hour from 7pm to 11pm. The light and sound show is free of charge and lasts 8 to 10 minutes. In conclusion,
Brussels is an amazing and joyful place to celebrate and visit for Christmas time and definitely isn't a place you should pass up during the Christmas season!
About the Contributors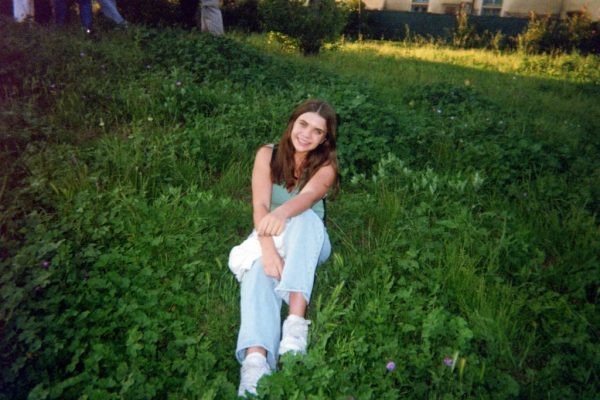 Brittney Stern, Photography Supervisor
Brittney Stern is a current Junior at Cardinal Newman High school. She is one of the main student photographers on campus and is also apart of the National...
Francesca Duffy, Staff Writer
Francesca Duffy is a current freshman at Cardinal Newman High School. She is in multiple clubs at Cardinal Newman and takes interest in sports, such as...