The CNHS Band Brings Christmas Cheer
It was the day before the show, and all through the band, not a musician was stirring, not even a pro. That is, if it was any band other than our very own Cardinal Newman concert band. In the days leading up to the concert, the band spent over 7 hours total after school running through the music over and over again, trying to perfect it as much as possible. These practices were wild and chaotic, full of people shouting witty remarks and passing around a speaker to play random music, but I think I speak for everyone when I say that that made those long days more bearable. Our practices were lively and full of energy, and we channeled that enthusiasm into putting on a fantastic show on Thursday night.
The concert began with Senior Night after the opening prayer. More than twenty seniors were honored and each received crowns, flowers, gift cards, and sashes. Mr. Bayardelle spoke very fondly about all the students and recounted all his best memories with them in the band. It is bittersweet to see them all go, and they will surely be missed in the upcoming years.
The band went on to play four concert band tunes: "African Bell Carol", "España Cañí," "Do You Hear What I Hear?" and "Grandma Got Run Over by a Reindeer." "African Bell Carol" was a unique take on the classic Ukrainian song, "Carol of the Bells" with the percussion line having many moments to shine. A section of the song contained an excellent drumset solo by James *****Wantdke. "España Cañí" was an upbeat, fast paced march, featuring a fantastic trumpet solo by senior Sandi Martinez. Senior Rafi Escoto did an amazing job conducting the famous Christmas song "Do You Hear What I Hear?", the band melding beautifully together to create
that mystical melody. Finally, the band performed the fun tune of "Grandma Got Run Over by a Reindeer", suggested by senior Gwen Hutchinson. Between songs, Mr. B took the time to thank the parents for all their various contributions to the band. The band closed the show by playing a handful of pep band tunes, including "Carry on my Wayward Son", "Let's Go Blue," and "Christmas Parade Sequence," masterfully conducted by junior Vanessa Fisher. During these songs, the band marched in place. The concert rounded out to about one hour and fifteen minutes in total, an accomplishment according to Mr. B. Overall, the concert was exciting and a wonderful way to end the Arts Department's exhibits for 2022.
The marching band will be playing at Disney on January 27th. Come out and show some Crusader spirit!
About the Contributors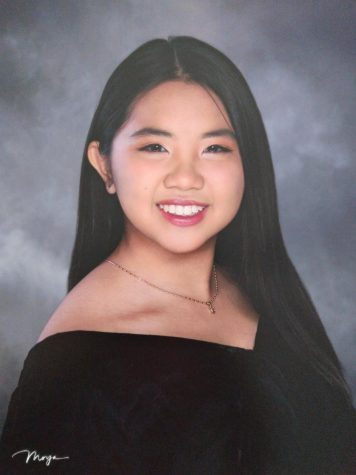 Isabel Gonzales, Opinion Editor
Isabel Gonzales is a senior and the Opinion Editor of the CNBG newspaper. She is also the president of the Literary Club and the treasurer of the National...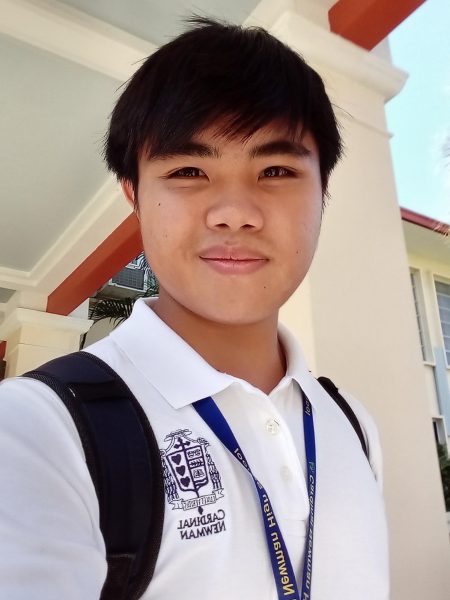 Nathaniel Gonzales, Staff Writer
Nathaniel Gonzales is a senior at Cardinal Newman and frequently attends Mary Immaculate Church. He is the current president of Mass Ensemble and co-president...