Extra Extra! Drama Club to Perform Newsies
On Monday November 14 it was announced that the Cardinal Newman Drama Club
would be performing the show Newsies! After weeks of waiting for the final show reveal, the
club met to discuss the plot, characters, setting and circumstances of the show to help get a better
idea of what was to come.
It was then announced that auditions for the musical would take place on Wednesday
November 30. Students from across the school were able to sign up for an audition where they
could display their acting and singing talents to select faculty members. The auditions were a
huge success and had a great turnout with many different and unique skills being presented. The
panel of casting directors included some of Cardinal Newman's very own teachers which
allowed a comfortable atmosphere for all students auditioning. The auditions ran from 3:00 to
5:00pm giving everyone time to carefully prepare for their auditions and not rush. The cast list
will be posted before christmas break so make sure to check out the drama board in the 200s over
the next couple of weeks for updates.
Another way to get involved in drama is through backstage help. If any student would
like to assist in the stage crew the drama club could use all the help it could get. There are many
departments to choose from like: props, costumes, stage management and much more. If you are
interested in participating in any of these roles please see Mrs. Mirabent in room 211.
The Drama Club hopes to have a prosperous season this year and has high hopes for
what's to come. The official show dates are April 14 and April 15, 2023, so make sure to look out
for ticket sales around that time. Thank you to everyone who was brave enough to attend
auditions and put yourself out there. It really does take much courage and passion to perform. If
you're trying it for the first time or even if you have done it countless times it always seems
daunting, but once you do it there truly is nothing better.
About the Contributor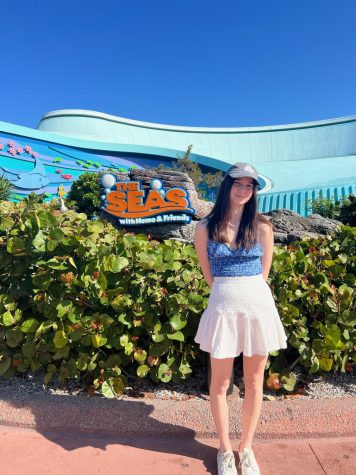 Lily Monteiro, Editor in Chief
Lily is a current junior at Cardinal Newman and attends St. Clare Catholic Church. Monteiro is the Vice President of the Drama Club, the Vice President...