Why being a "hypebeast" is bad…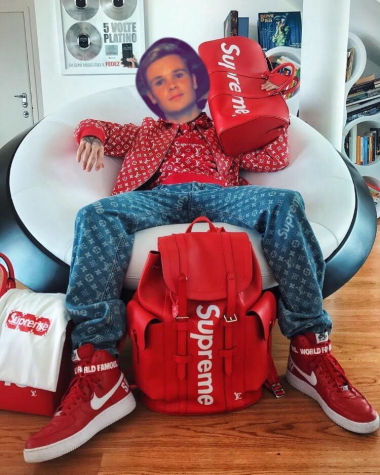 Don't get me wrong, I am a hypebeast. A hypebeast is described as someone who "Follows a trend to be cool or in style. A person who wears what is hyped up." However, there are certain clothing brands and rituals I stick to. With the right style tips and the right brands, the hypebeast look could be for you as well.
There is one main problem that beats all the others in the hypebeast culture. The quality of goods on certain brands are horrible. One brand in particular, "Anti Social Social Club" just slaps their logo on a Gildan shirt, which costs $3 at Walmart then charge you $50 or more for it. Other brands such as Supreme takes quality into account when producing their shirts.
Another problem with being a hypebeast is dealing with resellers. Clothing from these brands are released at normal prices for t-shirts and other clothing items. However, due to the high demand and low quality, people that buy them sell them for over three times more depending on the demand of the item. Instead of paying $46 for that t-shirt you want, you will have to pay over $300 if you can not secure it when it releases, since these items sell out fast.
The last problem is what the brand represents. Hypebeast people buy clothes based of how big the logo is for that hype brand. The price and quality does not affect them at all when considering the purchase. Half of the items hype brands from Supreme to Palace sell are hideous yet people will still buy them within minutes of releasing them. Besides wearing the clothes, this is very beneficial for hustlers trying make money off items like myself.
Proper hypebeast clothes with the certain style to pick and choose can for sure create a perfect wardrobe. For more tips after, feel free to visit my YouTube at YouTube.com/NoahRowsell.
About the Writer
Noah Rowsell, Health Editor & Fashion Editor
Noah Rowsell is a Senior at Cardinal Newman High School. Rowsell attends St. Patricks Catholic Church. Rowsell is a varsity player on the Newman golf team,...