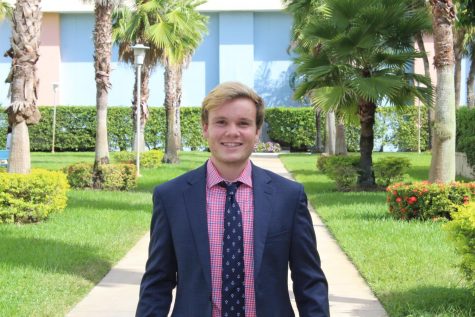 Noah Rowsell is a Senior at Cardinal Newman High School. Rowsell attends St. Patricks Catholic Church. Rowsell is a varsity player on the Newman golf team, along with being a varsity Debator. Rowsell handles the Health and Fashion columns on CNBlueGold. 
Rowsell is interested in pursuing finance to Florida Gulf Coast University
. Rowsell loves to workout, meal prep and workout with his trainer, Courtney. He always tries to keep himself busy by also starting a YouTube channel at YouTube.com/NoahRowsell. 
Noah Rowsell, Health Editor & Fashion Editor
Jan 17, 2019

Protected: The CN Blue & Gold Declassified Spirit Week Survival Guide

(Story)

Jan 15, 2019

Stick to your "New Year" Fitness Goals

(Story)

Dec 06, 2018

Healthy Choices at Fast Food Places

(Story)

Nov 05, 2018

Why being a "hypebeast" is bad…

(Story)

Nov 05, 2018

How I Incorporate Style Into My Daily Outfits

(Story)

Oct 15, 2018

Gaining Weight with Creatine

(Story)

Sep 10, 2018

Keto Diet is Your Best Bet

(Story)

Aug 22, 2018

The Four Best Eating Habits

(Story)

Aug 17, 2018

Healthy Dining Options Around Newman

(Story/Media)

Mar 01, 2018

Branch into Amino Acids to Stay Thin

(Story)

Jan 26, 2018

Abs are made in the Kitchen

(Story/Media)