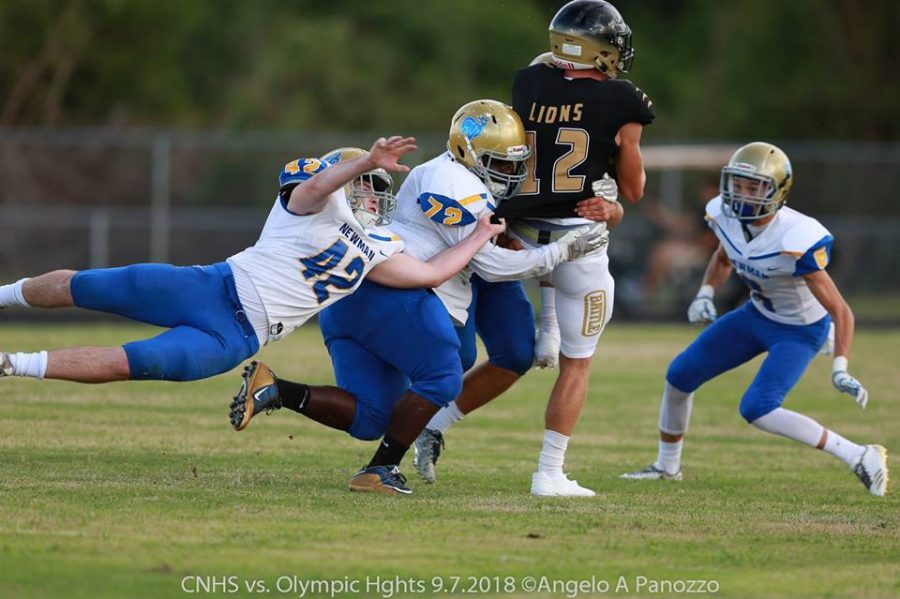 Angelo Panozzo
The Crusaders varsity football team stunned Olympic Heights High School when they got on the board quickly with a touchdown in the first quarter by running back Chris D'or. Then the Crusaders kicked a 40-yard field goal to make it 10-0 in the first quarter.
The Lions answered back in the second quarter with a rushing touchdown to make it 13-7.
However, another D'or break away set the Crusaders up for another touchdown to make it 20-7 in the second quarter.
Crusaders Jason Martin also ran in for another touchdown in the third to make it 26-7. Then it was D'or again with another break away touchdown run to make it 33-7.
The Lions answered back with two more touchdowns to make it 33-20, but it wasn't enough to stop Crusaders' D'or in the fourth quarter. D'or answered back with a touchdown to seal the game at 40-20.